While the coronavirus keeps raging in the world, it's a perfect time to self-isolate with a bunch of video games, movies, and TV shows. Granted, there aren't many movies coming out during the quarantine, and we've already covered the video games, so all that's left is to do the new TV shows!
1. Hunters
Hunters is a new surprisingly good show from Amazon Prime Video. The events take place in New York, where after WW II, the Nazis fled Germany and are now trying to create the Fourth Reich. A group of hunters is trying to prevent them from establishing world domination by simply killing them in the most creative ways possible. Al Pacino himself is playing the main hunter, so you know it's a good show.
2. Tiger King
This utterly unexpected hit from Netflix has already become highly memeable, which means people love it. When it just came out, viewers new to the zoos were expecting funny featurettes about the eccentric owner of an exotic animal park in Oklahoma, Joe Exotica (Joseph Allen Maldonado Passage). He's found a way to earn good money off of big cats, but that's not what we got in the result. It's a story about human stupidity, greed, vanity, and advertising yourself without shame and at any cost.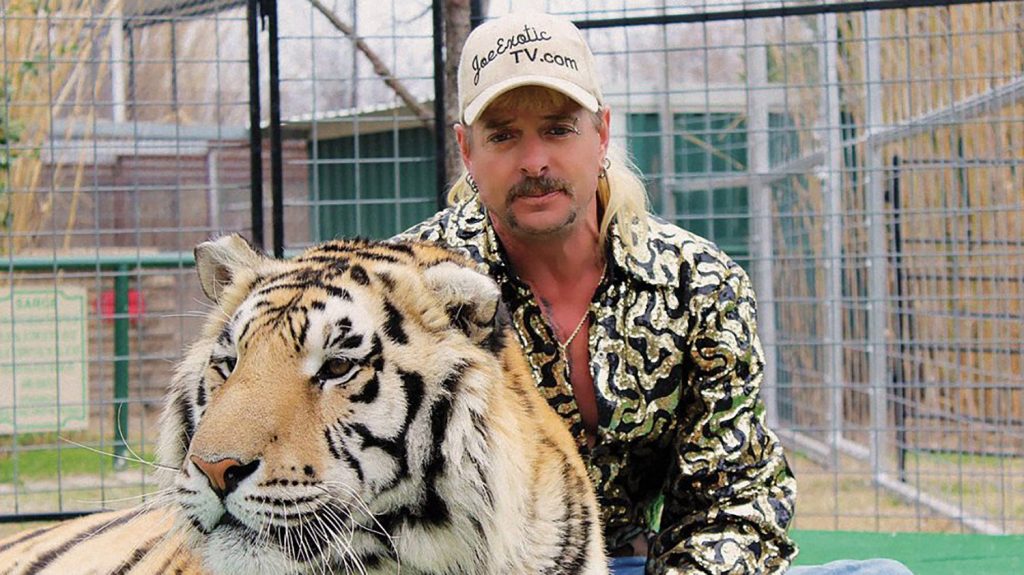 3. The Outsider
In the small town of Flynn, an ordinary English teacher, a father, and a loving husband is arrested for killing a little boy. The police have video evidence, DNA, fingerprints, and witnesses, but something seems wrong, as it soon becomes known that at the time of the crime, the suspect was hundreds of miles away from his hometown. It's a TV adaptation of one of Stephen King's novels, so expect a lot of twists and turns.